That's all we need to get started. Pretty easy, right?
A representative from our crack team of highly-trained UNbankers will be in touch with you shortly!
Until then, just sit back and bask in the glow of the smart financial decision you just made! Maybe tell a friend and gloat a little? Why not, right?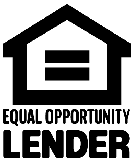 * Certain rules and restrictions apply. See credit union for details. This credit union is federally insured by the National Credit Union Administration.